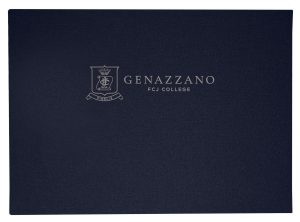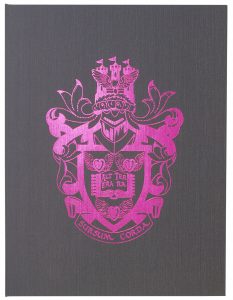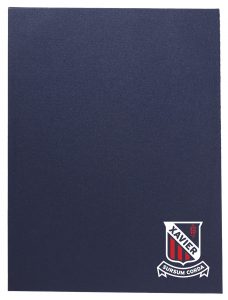 A certificate holder is all about presentation and celebrating your accomplishments. What better way to remember, and showcase your life's achievements, then with a beautiful custom certificate holder.
Impressive Certificate Holders with Logos or Family Crest
Our business is all about presentation, we pride ourselves on delivering quality presentation certificate holders that impress and can be treasured for years. The front cover can showcase your school, college or university emblem or your family crust. We have a range of embellishments and foils which create stunning finishes that you will be proud to call your own.
Corporate Certificate Awards Holders – Celebrating Exceptional Performance.
Presenting staff members with an award for exceptional achievements, is made special when presented in a quality "Certificate Holders" reflecting high standards of work achieved.
Whether you are looking for corporate awards certificate holders, folders, cases, frames or plaques, we can custom design quality certificate holders in A4 landscape and portrait for every occasion including:
• Personalised Birth Certificate Holders.
• Marriage & Wedding Certificate Holders.
• Graduation Certificate Folders or Holder Designs.
• Degree or Diploma Certificate Holders.
• Birth Certificate Holder Designs.
• Corporate Awards Certificate Holders.
• Sporting Recognition Awards Holders and Folders.
Let us craft and tailor design a special certificate holder to your personal requirements.